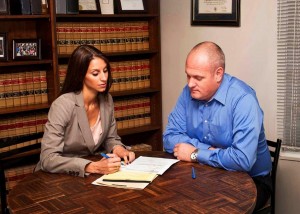 The attorneys of Floman DePaola, LLC are Connecticut business attorneys who enjoy helping small businesses with formation and operation matters.
Whether your business operates from a traditional brick and mortar location or from your iPhone, you need a carefully constructed legal foundation to be successful.  There are countless financial, organizational, and operational legal decisions that must be made at all stages of your business.  We're here to guide Connecticut business owners  through business matters when you start, while you operate, and when you are ready to wind down, sell, or pass the business on to family members.
Assuring that you make smart decisions about these complex matters to protect both your personal and business interests requires a legal team with experience and with an eagerness to learn about your business.  We listen to you, learn what you do, how you do it, and what you want to accomplish.  If you have physical space, we visit you and at your business to see your operations and your team in action. We want to learn about your culture, your people, and your goals so that we can help put legal documents in place to excel.
We work with business client to:
Recommend a legal structure
Draft documents that govern who owns the business, how the business will operate, how the business will be taxed, who makes decisions and how, and what happens if multiple members disagree.
Draft business to business contracts
Draft business to client/customer contracts.
Draft employment agreements and independent contractor agreements
Draft confidentiality, non-complete, non-disclosure, and/or non-solicitation agreements
Advise business clients as general counsel
We provide documents that are specifically tailored for you, carefully crafted, easy to understand, and practical to use to operate your business efficiently and effectively.
Beyond providing general counsel advice, outside of our "legal" role, we're always up for a good conversation about business operations and growth, or even the latest business book we're all reading.  We are a law firm, but we're still a business.  Our entire team meets monthly to work on our own business operations and goals.  We're committed to our culture, our core values, our 3 year vision, and discuss these topics daily in our office.  If you're interested to know what we're ready this month, or want a good business book recommendation, email us!
Download Our E-Books:
7 Useful Websites for Connecticut Entrepreneurs
Partnership, LLC, or Inc.?  What Business Entity is Right for Me?
Here is what our clients say about working with us on business matters: